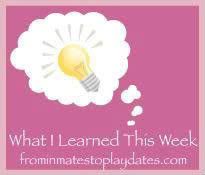 For those of you who showed up here anticipating a medical diagnosis for my dizziness, I have good news. My medical Doctor seems to think one of my medicines is to blame. We should know within a week if there is a real problem. Until then, I'll be praying that the dizziness is not caused by a non-cancerous growth behind my eardrum.
Now down to bloggy business.
1. I learned that the new season of Dancing With The Stars – All Stars started last night. At 8:01, I remembered to set the TiVo. I would have been so mad if I had missed this first show. Thank goodness for Facebook.
2. It is with a heavy heart that I make this next announcement. At the end of the 2013 Maksim Chmerkovskiy, will quit Dancing With The Stars, saying,
"Essentially, 80 percent of our job is to give somebody another push in their career," he says. "Or we make them into likable characters. But at the end of the day, they go off and they better themselves … I loved doing it. But to be honest with you, at 32, I am at what-about-me time."
I have one thing to say about that. Before Dancing With The Stars, I'd bet 96% of the general public had no idea who Maksim Chmerkovskiy was. So, if we're being honest, the show actually gave YOUR career a push as well. Am I right?
3. Even the slightest wind can snatch a camper awning and turn it upside down.
4. It is never a good idea to apply ear cream in the dark. Especially if you keep Neosporin in the same basket as the ear cream.
5. It is difficult to hear with an ear full of Neosporin.
6. I should know better than to watch Criminal Minds before bed when McDaddy is out-of-town.
7. Important papers should not be left to fend for themselves on the kitchen counter.
8. Apparently it is possible to drive for 24 days in the state of West Virginia with an expired license plate without being caught. [And before you get your panties in a bunch, you should know that I have a perfectly legal temporary plate for the SKY, but I keep forgetting to have McDaddy to put it on. At this point, its like a game to me.]
9. The SKY has a finicky trunk.
10. It is tough for me to end a list on an odd number.
Now, what did YOU learn this week?
1. Any time this week, publish your What I Learned This Week post on your blog.

2. Within that post, please mention the What I Learned This Week carnival and link to this post.
3. Then link up with the Mr. Linky's form down below.
4. Please only link if you have written a What I Learned This Week post. And please link directly to the carnival post, not the main page of your blog.
5. Visit other linkers, read, learn, and comment, because comments are fun!