Tuesday is Trick-or-Treat in our city.
A huge storm (Frankenstorm) WITH SNOW is set to hit our area on Tuesday. 
I am nine kinds of unhappy that my kids may not get to trick-or-treat. To make matters worse, the weatherman is calling for snow in October.
OCTOBER PEOPLE.
Dang.
McDaddy keeps saying it won't get cold enough for snow.
I say we better run to the store and pick up milk, bread, mozerella cheese, poptarts, kettle corn, bologna, and grapes. And if I had any sense, I would of picked up a few bottles cases of water.
As I was all down-in-the-dumps about the prospect of missing trick-or-treat, I took a walk down memory lane. Halloween is always such an exciting time for this bunch. We've had our Halloween costumes for at least a month, and the boys have tried them on everyday since then. Alex is excited for Halloween because his birthday is the next day.
Can you believe he'll be 7 this year?
Seems like just yesterday, he was all dressed up as a sweet little lion who didn't want to sit still long enough for me to paint whiskers on his cheeks with my eyeliner.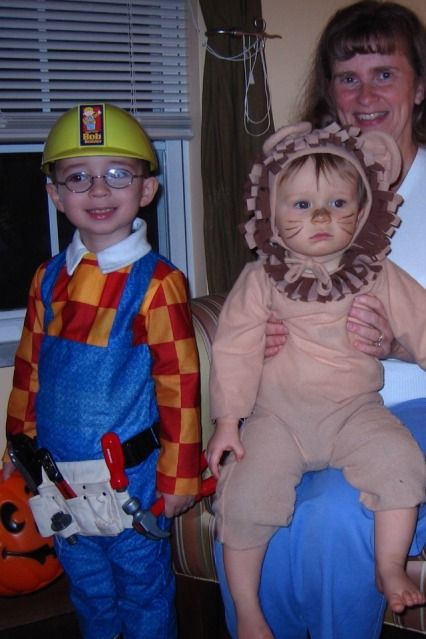 The next year, they both wanted to dress up as heroes. I love that Alex wanted to be in the WV Air National Guard, just like daddy. This was back when Stevie wore glasses, and Alex didn't.
 And then, of course, there was my favorite costume, The Scarecrow. Only, guess who would NOT, under any circumstance allow me to draw dots and freckles on his cheek.
GRRRRRrrrrr…..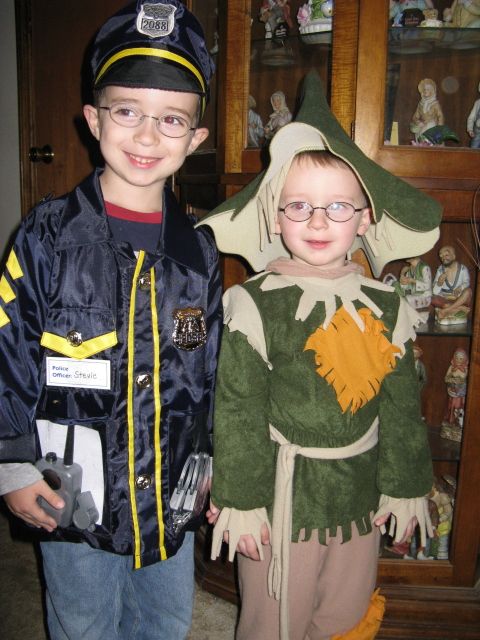 The next year, they both wanted to be super-hereos. This picture makes me smile.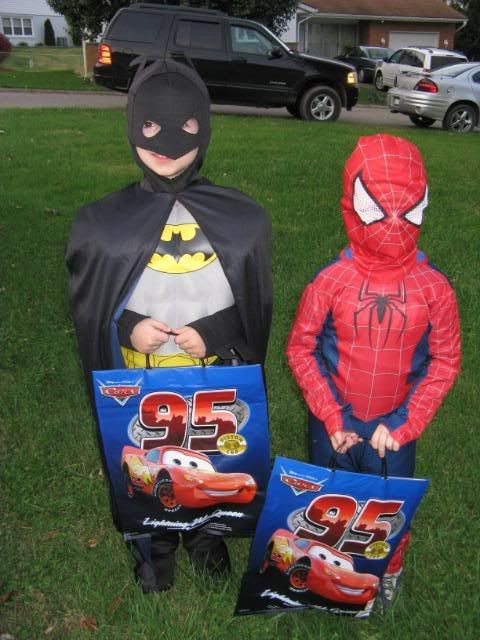 The next year?
We were on a Transformer kick.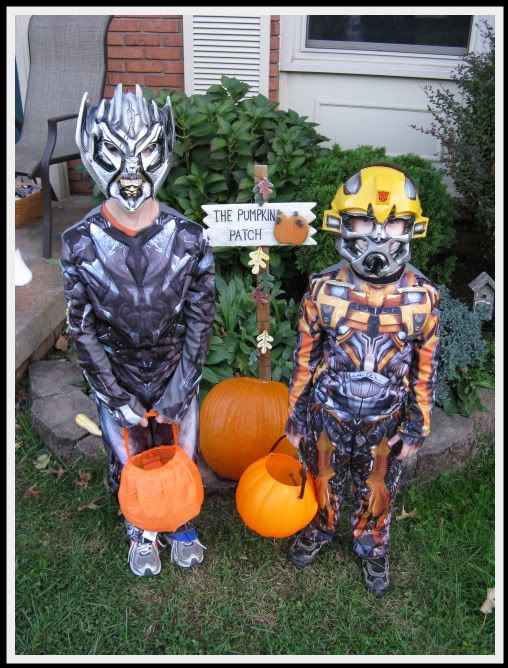 Thanks to Lego Star Wars, that was our next stop, though when Alex saw the Hulk mask, he had to have this costume.
That Hulk mask cracks me up every single time I see this picture.
And this year, if the weather cooperates, I will be out and about with Anakin Skywalker and a US Navy Seal.
I'm crossing my fingers that Frankenstorm takes his nasty behind elsewhere, and that our weatherman is wrong. It is way too early for the dreaded four letter s-word.
But I'm preparing for the worst, because that's what I do…
Hope it's a great week, y'all.