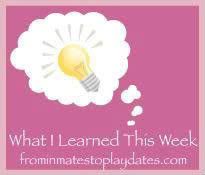 I am currently enjoying a short vacation at a ski resort.
Only, I'm not skiing.
My fellas are skiing, and so are several of my in-laws. My mother-in-law, sister-in-law, and I have been busy doing other things. Things that do not include spending the better part of thirty minutes putting on 19 layers of clothing, gloves, scarves, toboggans, face masks and socks. Oh, and did I forget to mention ski boots and SKIS? Because the last thing this ol' girl wants to do is put "all of this" on two skinny skis and go flying down a hill.
NO. THANK. YOU.
Instead, I've spent my days attempting to complete a digital scrapbook for the years 2008, 2009, 2010, 2011, 2012 and 2013.
Yes, as a matter of fact, I am an over-achiever.
And also W-A-Y behind on my Scrapbooking endeavor.
Sadly, I haven't had much luck with the digital scrapbooking process. Nor did I realize that it would take EIGHT FRIGGIN HOURS to upload 180 pictures to a digital scrapbooking website. Instead, I am 32 pages into 2008 on Shutterfly and I wish I could say that process is going well.
Because clearly, it is a complicated process.
That's the first thing I learned this week.
And now, may I present, all the other stuff I learned this week:
1. It is dangerous to go to Lowes by yourself without a list. I should know. I went in after a vent cover for a bathroom vent that was cracked. Came out with two vent covers, new bathroom vanity knobs, seven pieces of adhesive tile, some cook-top cleaner, and a bottle of water.
2. After spending the day there, Shutterfly makes me want to poke my eyeballs out. With a fork.
3. The fingerprint feature does not work on an iPhone 5S while crocheting. According to my sister-in-law, Michelle, crocheting for any amount of time makes an indention in your thumb which apparently makes it difficult for the iPhone 5 to recognize your print.
I say it all the time, people, this blog is about so much more than just cheap entertainment.
4. I think it might be quicker to complete a 2008 scrapbook the old-fashioned way than it is to do it online. In fact, I think it might be quicker to do almost anything than it would be to do any type of digital scrapbooking online.
5. It will take more than eight-hours to upload 200 pics to a digital scrapbook site.
6. By the time you spend all day arranging and captioning your year (2008) in pictures, your eyes will be too tired to share more than six things you learned this week.
That's what I learned this week.
Now, what did YOU learn?
To join in on the What I Learned This Week carnival, simply follow these steps.
1. Any time this week, publish your What I Learned This Week post on your blog and link to this post.
2. Link up with the Mr. Linky form down below. Please put the link to your POST, not the front page of your blog.
3. Then visit the other participants and see what they learned this week.
Alrightythen. Ready, Set, GO!