McDaddy bought me a recumbent bike for Christmas. It was always my favorite piece of equipment at the gym, mostly because I could sit and play Words With Friends or stalk my Facebook friends while getting my miles in. And also because, unlike the treadmill, I didn't have to worry about falling and busting my face.
Surprisingly, I've been consistently using it 4-5 days each week. I try to ride during the hour that The Young and The Restless is on. I feel great when I hit the 15-mile mark in under an hour.
After another snow storm hit last Monday into Tuesday, I was thrilled when it was warm enough to walk our mile-long street several days last week.
I sent this
to my friend, Missy on Friday as I was walking up this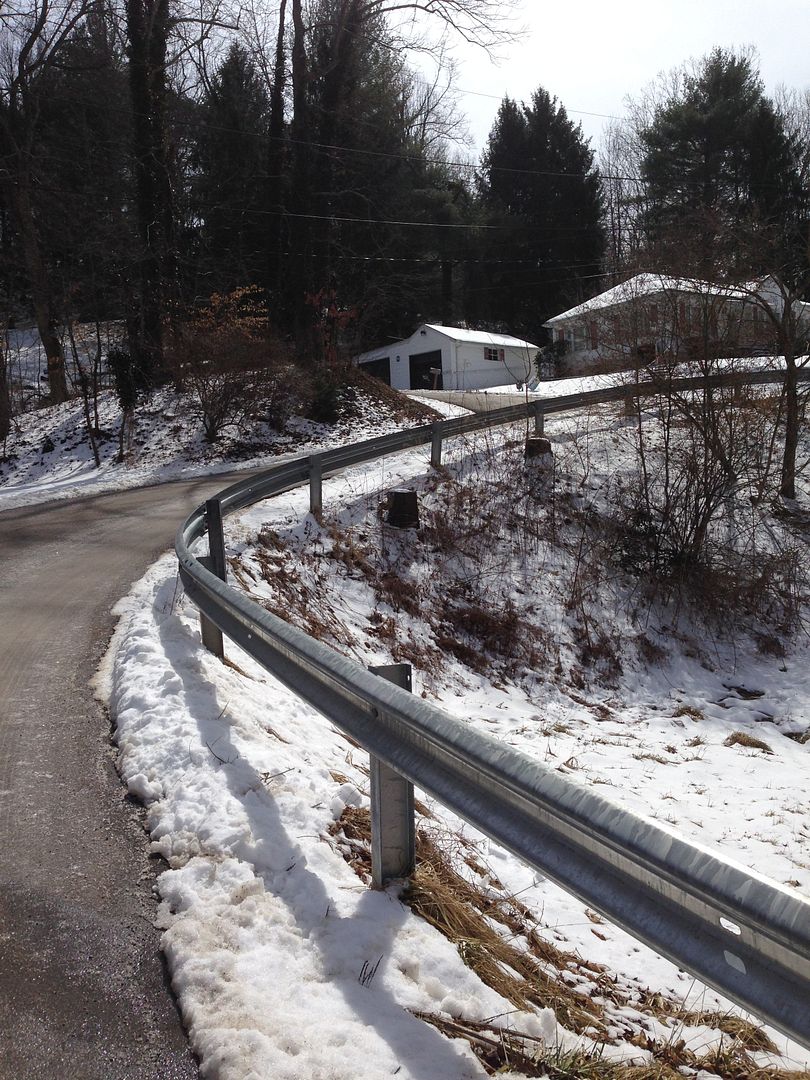 big, hilly curve on our street. (You know, because a walk is more fun when you can text pictures to your BFF!)
Walking down the road (hill) is no big deal. But walking up is serious business and I have to stop two or three times to catch my breath.
I've also been tracking my calories on the My Fitness Pal APP. It is so simple and helpful in this weight loss endeavor. As you put foods into your daily diary, it will calculate the percentage of carbs, proteins and fats in your diet that day. I especially love that I can scan a food item bar code and the nutritional information is right at my fingertips.
Naturally, I am always way over in CARBS. (They are of the devil!)
In an effort to balance the nutritional scales, I ate this for lunch on Thursday.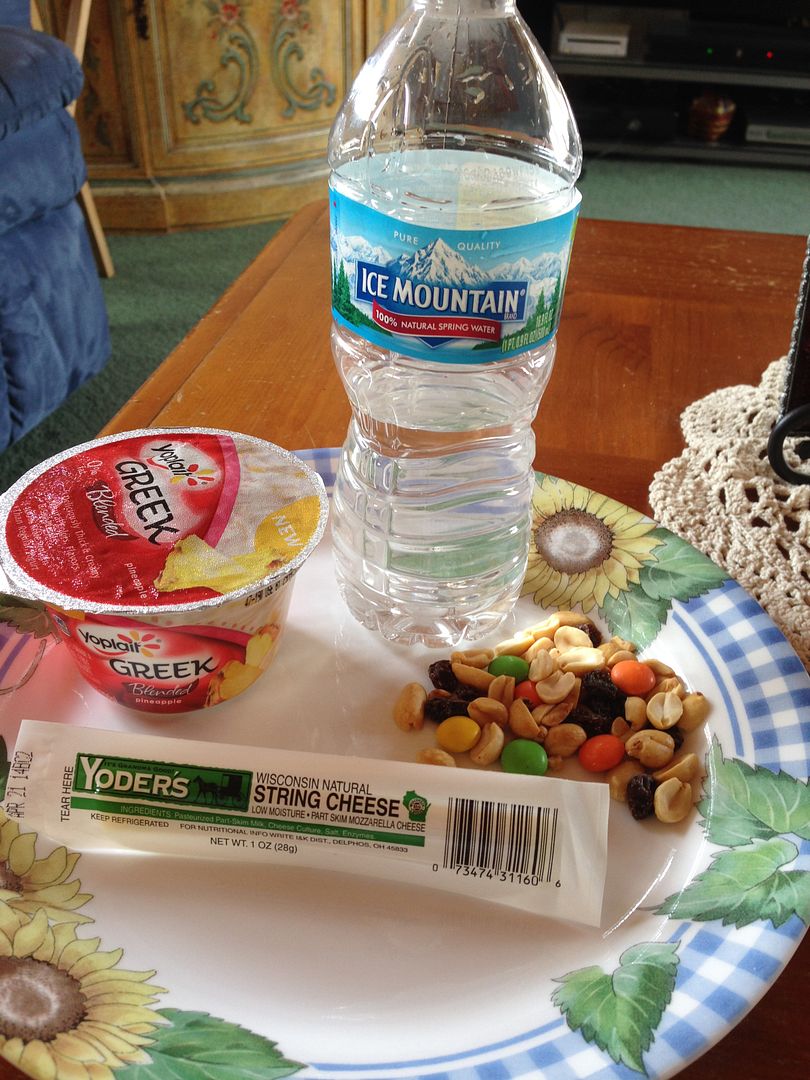 Which is a small miracle, because I HATE YOGURT! I think it tastes nasty and smells nasty, and I especially hate when I pull that top off of the yogurt and it splashes out on my clothes.
ICK!
But, I held my nose and ate it like a big girl. And apparently, my bravery paid off, because those three super foods pulled my proteins and fats up and my diet was pretty well-balanced that day.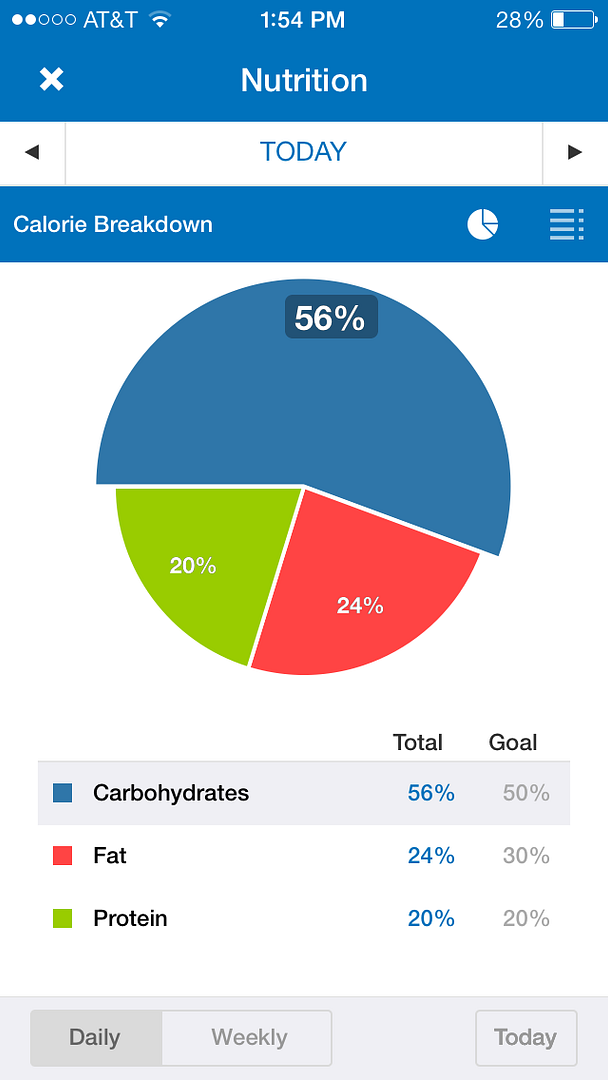 On Saturday, the SUN came out and it was a beautiful day!  The boys and I spent the afternoon outside. I walked and they rode their bikes.
And then, THIS!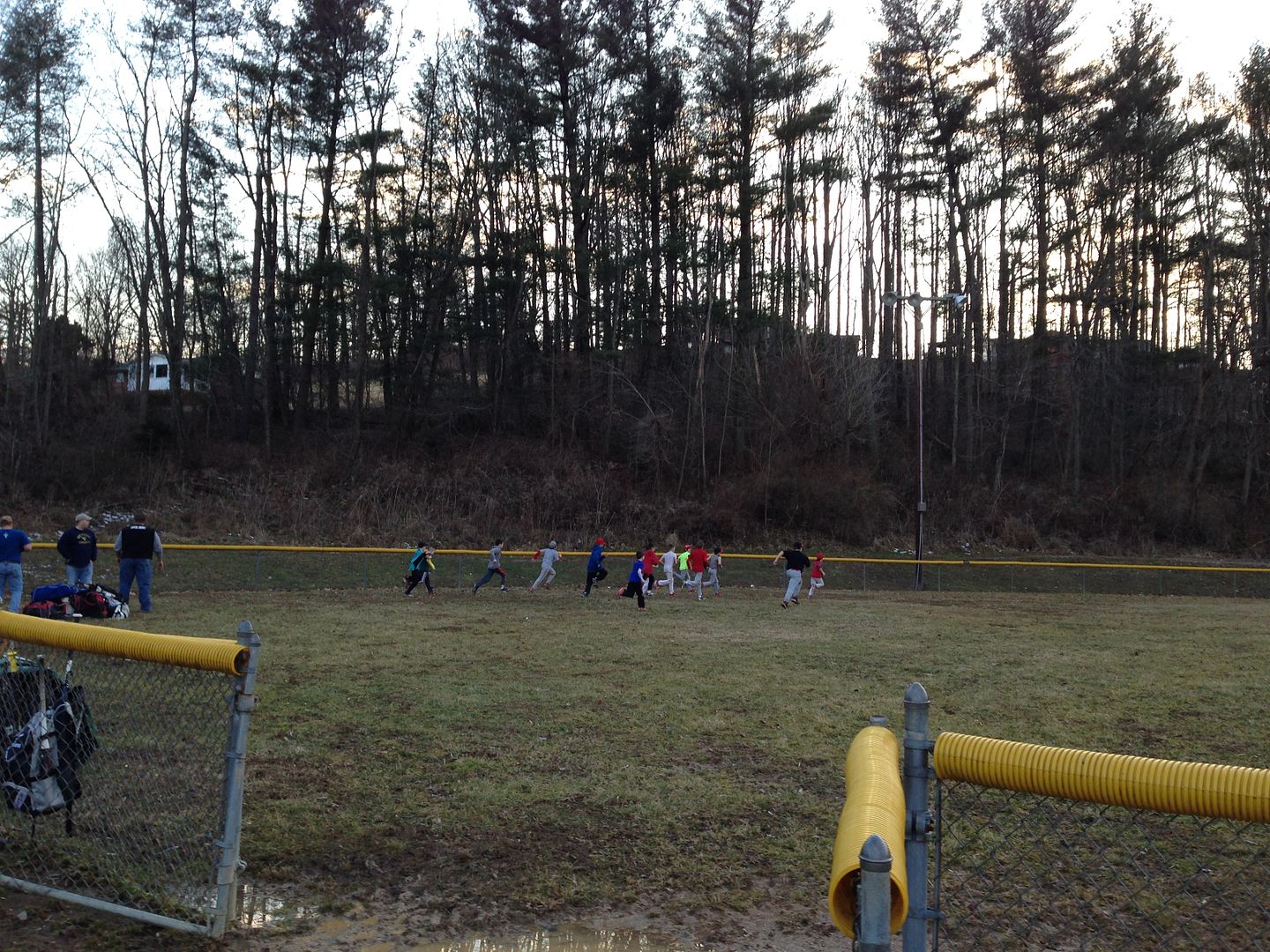 Yes, it's that time again.
That time where our schedule is crazy busy and looks like this.
Both boys had their first baseball practice of the season. Stevie was drafted by the same coach he has had for four seasons. Alex was drafted by a new coach, and I'd be lying if I said I was okay with it. It has nothing whatsoever to do with the new coach – he's a great guy (and quite honestly, it really wouldn't matter who the new coach was!). It's just that, in my head, I had planned on another season in the stands with the same group of mommies cheering on pretty much the same team (except those who moved up to the next age division) that went undefeated last season because they were so comfortable playing together. I keep telling myself, "Self, this is not about you!" and I know that it really isn't. In my defense though, I have spent four seasons with the majority of parents on Stevie's team. We are like a family (which is how Missy and I became so close!) and I absolutely love that we are close-knit and we all get along so well. That is why I love baseball season so much! I really wanted that same experience with Alex and his teammates because as you can see from that calendar, we spend a LOT of time together at the baseball field (and that's just a practice schedule!) So, I guess it's fair to say I've been spoiled having Stevie on the same team with at six other boys for several seasons.
At any rate, the next three months will be busy, busy, busy.
Bring on the chaos, the warm evenings at the ball field, the flip-flops, the baseball t-shirts and of course, this,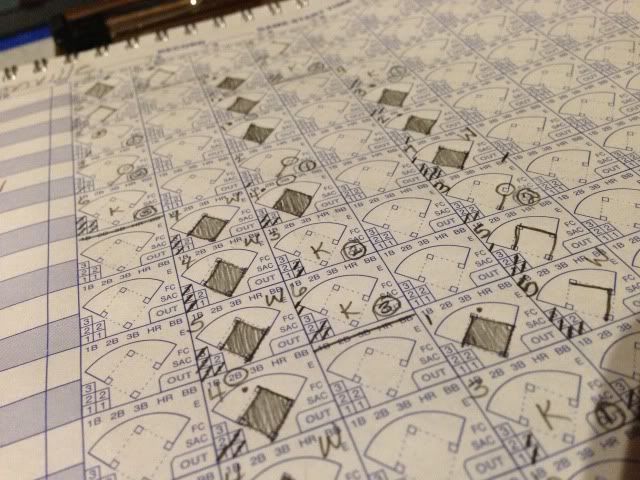 as I am once again, the bookkeeper/team mom for Stevie's team.
Have a great week, y'all!